Ferial Optica innovates in visual health with WIVI Vision
This post is also available in: Español (Spanish)
"The revolutionary visual health video game arrives at Ferial Óptica Benavente". This was the title of the article published in La Opinión de Zamora about the incorporation of WIVI Vision among the visual health services offered by Ferial Óptica.
The specialists have chosen new technologies to offer innovative solutions to their clients and to improve their quality of vision.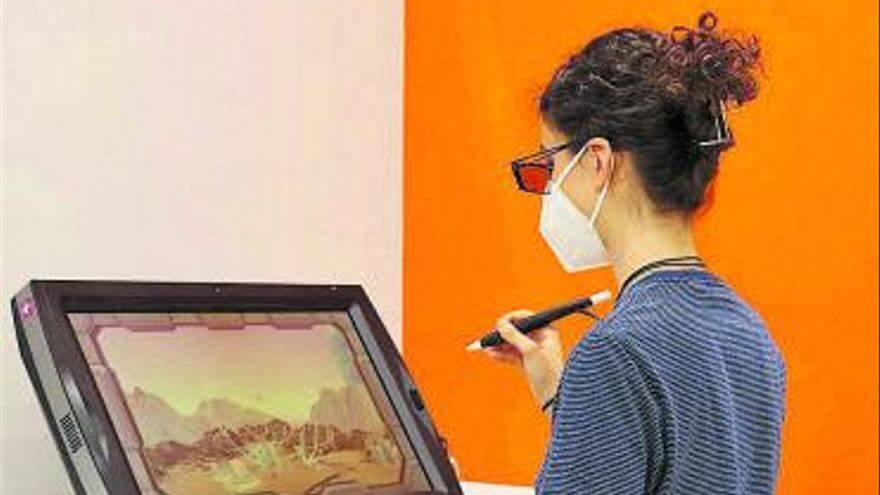 Play with WIVI to assess and train your vision
While the user interacts with clinical video games supported by Artificial Intelligence, WIVI assesses their visual capabilities and applies customized visual training to improve their vision.
As Carmen Charro, a professional at Ferial Óptica, points out in the article: "it's about training our vision while playing; using artificial intelligence to make vision therapy simpler, more enjoyable and fun".
WIVI Vision provides clinical support to the specialist by assessing and training the user's visual skills in an objective, personalized and fast way.
Our solution measures more than 50 parameters from 5 different visual areas at the same time and has managed to reduce assessment and treatment times by more than half, allowing an assessment to be completed and training to be designed in real time in just 15 minutes.
If you are in Benavente, visit Ferial Optica and discover the experience of improving your vision with #WIVI
---
We would like to thank La Opinión de Zamora for the opportunity to explain that Ferial Óptica is using WIVI vision and to highlight that their professionals are focused on offering innovative solutions to improve the visual health of their customers with the latest technology.
You can read the full article here