Tu Visión El Bierzo improves the visual health of patients with WIVI Vision
This post is also available in: Español (Spanish)
El Bierzo Digital has published an article about the arrival of WIVI Vision at Tu Visión El Bierzo of Natural Optics Group (Ponferrada, León, Spain), and how its incorporation allows to improve the visual health of its patients.
The new habits acquired during confinement, and which we continue to maintain post-confinement, have affected our visual health. That is why Tu Visión Óptica has incorporated WIVI Vision in its diagnosis and treatment techniques. A clinical solution that relies on Artificial Intelligence to detect visual dysfunctions and propose treatments with the aim of correcting them. All this, while the user is entertained with a 'video game' and 3D experiences.
The game that improves visual health
With 3D glasses, the patient connects to WIVI Vision and in a session lasting around 15 minutes, their vision problems are assessed and a personalised vision therapy is provided. As Víctor G. Molina, an optometrist at Tu Visión Óptica, points out in the article: "The most important thing is that the results are not based on standards as in the usual tests, but on the patient's own response". In addition, the system is able to automatically readjust itself according to the user's responses.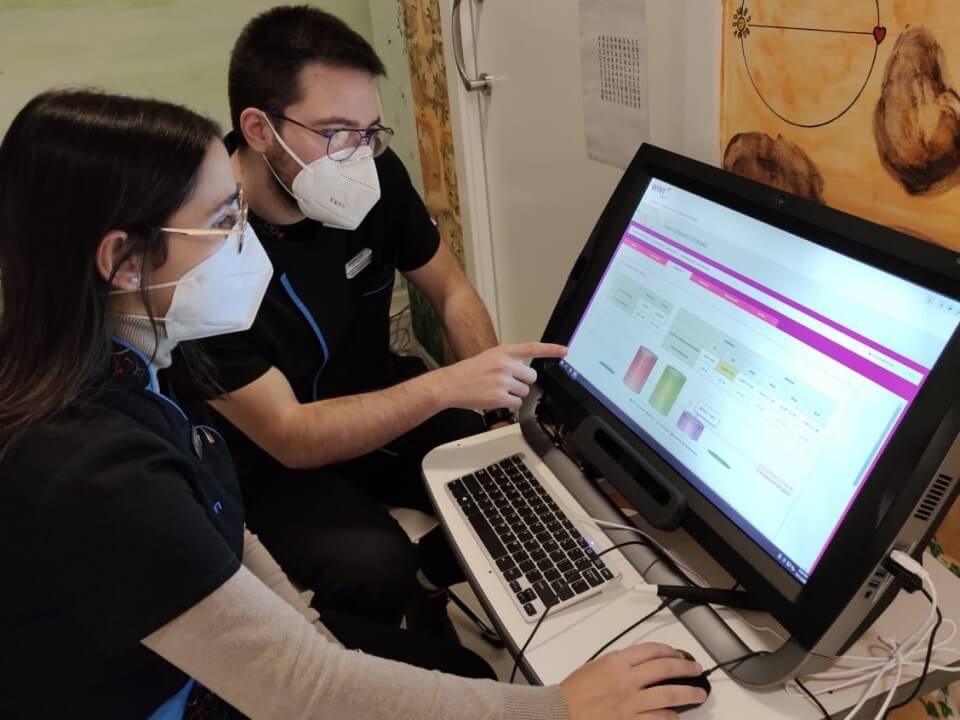 Specialists consider WIVI to be one of the most suitable tools for treating visual problems in children; an age where good visual health is very important. "Good visual performance is essential for good school performance. Visual fatigue or blurred vision can lead to headaches or difficulty concentrating," Víctor G. Molina points out in the article.
You can read the full article here
Thanks to Tu Visión El Bierzo from Natural Optics Group for including us in their journey, we continue working to improve people's quality of life by taking care of their visual health!